Our clients say it best – Captured Investigative Services is the choice for Saint Louis area Private Investigation Services.

Individual Clients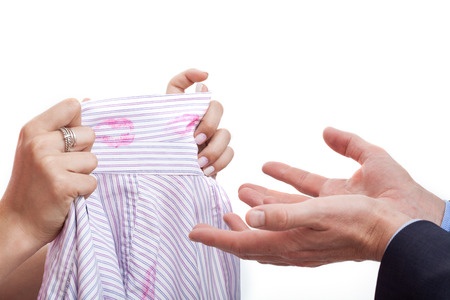 The end of a marriage is hard enough, but I had to deal with a cheating husband who tried to take everything away from me - the house, my savings, even my children. Thankfully, working with CIA Private Investigators helped me recover and protect substantial marital funds in my official divorce proceedings by providing solid evidence of his destructive and adulteress behavior. I have full custody of my kids and I don't have to worry about having my assets taken away from us. I truly appreciate the professionalism and customer service CIA PI provided to me during this very difficult and exhausting part of my life. I hope I'll never have to utilize CIA's services again, but I would absolutely recommend them.
- Elizabeth S.

The detectives at Captured Investigative Agency are kind, patient, and understanding. Not only did Detective John Houseman listen and make important recommendations, but he also helped me understand my case. I never thought I would need a detective agency but after finding out my husband was having an affair, I knew I had to do something in order to protect myself. I needed an agency that was experienced. The fees and processes were explained up front, and Captured Investigative Agency gave me more than what I paid for. Also, if I needed surveillance services at a minute's notice, Captured Investigative Agency was there. I highly recommend John Houseman and Captured Investigative Agency. When you don't have anyone else to turn to, Captured Investigative Agency is there – a confidential ally. They handled my case in a professional manner, and I would not trust my business with any other company.
- Confidential client
Lawyer
No job is too big or too small for Captured Investigative Agency. They get the job done: surveillance matters, process serving, locating persons of interest, domestic and personal injury investigations, asset searches, and more. Everyone is discreet, prompt, and professional. You can count on Captured Investigative Agency to service all of your needs.
- Jeffery Singer – Fox Goldblatt & Singer PC


Corporation
As a business owner, I can count on the investigators at Captured Investigative Agency to get the job done promptly and discreetly. Complete background checks are a must for me, and CIA's internal theft and insurance investigations have proved fruitful. I can discuss any issue with John Houseman and then rest assured that it will be handled in the utmost professional manner. That's peace of mind for me!
- Fortune 500 Company
Your families financial future, health, and well-being are worth fighting for. Take control of your situation and call CIA today.